Not Just Young at Heart: Dealing with 'Start-Up' CEO Stress at 60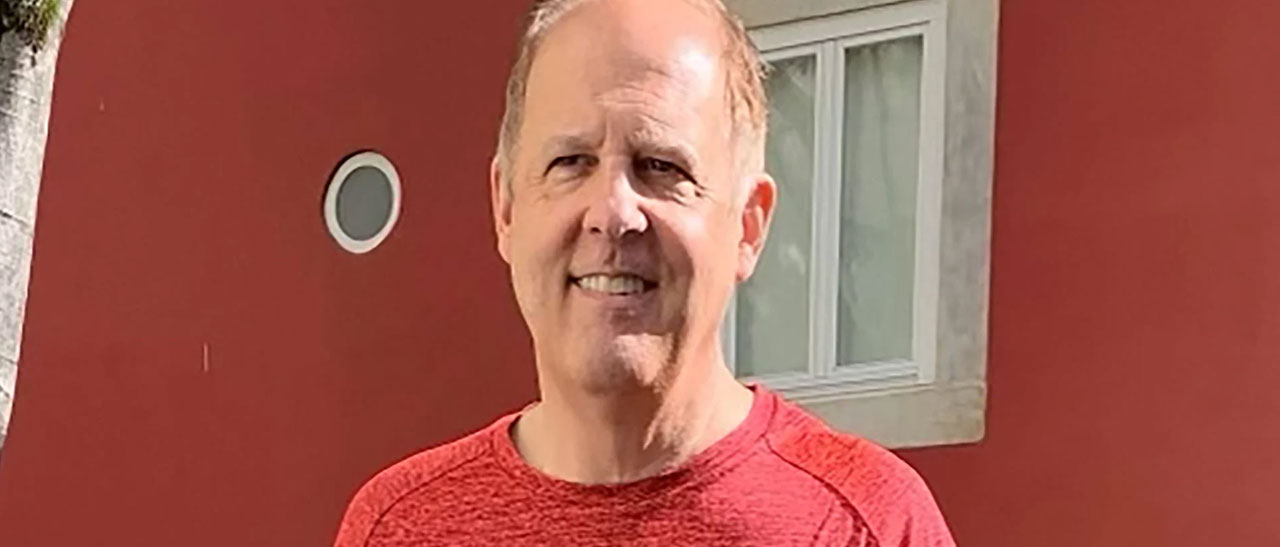 Written in partnership with Ascend Agency
Community Musician founder and CEO Scott Arey has had a decorated career leading companies of all sizes and can relate to being in the music industry as a musician having gone through that process himself in his twenties. As he's advancing in years, Arey has learned how to maintain his youthful persona in order to not only stay competitive in the industry but as the means in which he wants to live his life.
"Hey, I'm no Strauss Zelnick," said Arey. "He made me a believer in the importance of not just staying in shape but being athletic as a way to stay mentally young and cope with stress."
Zelnick, who has been covered in the past by Men's , is the former president of BMG Entertainment, the former chief operating officer of 20th Century Fox. Arey met Zelnick when he was CFO of Gearbox Entertainment prior to its sale to The Embracer Group for $1.3B last year.
"Strauss is still going strong at 65 and I'm not so far behind him having just turned 60, but I've still got a good bit of catching up to do," said Arey. "For me it's all about establishing and keeping a routine that becomes an integral part of your lifestyle."
Each morning at 6 a.m., before drinking coffee — or as he says, 'before consciousness' — Arey heads to the gym for 30 minutes of cardio and some light weight work he considers to be his base level. This is often supplemented later in the day with a different workout with one of his friends.
"The workout I do with my friends is more about a way to stay connected with them, and the social aspect gives extra motivation to get in that second workout of the day," said Arey. "They tend to do stuff that I wouldn't necessarily think of or do on my own and so different muscles get worked which is actually quite important."
Arey holds memberships to both the YMCA and 24-hour fitness and tries to lodge at hotels with good gyms in order to stay on his workout schedule when he travels but concedes that travel kills a workout routine. Arey has begun to incorporate workouts that feature resistance band training into his routine. He finds that the training has helped him keep his workout routine on his travels as he can do it in a hotel room and can refer to YouTube videos to make sure his body positioning is correct.
Dieter Thompson, President of Information Services Group's Global Network and Software Services Division, worked with Arey at a global consulting company called Alsbridge. Regarding Arey's 6 a.m. workout routine on trips, Thompson quips "Yeah, Arey has more done in the morning before I've even found where I left my pants, then most people do all day."
When Arey was in his early twenties, he used to run marathons. Now that he is older, Arey is more conscious of the toll long-distance running can cause on his body. Although he might not run as far as he used to, Arey still uses cardio as a great way to clear his mind and help relieve some of the daily stresses from his. Arey finds that after some cardio he is calmer and thinks more precisely.
Arey won't let his age get in the way of leading Community Musician anytime soon.
"I'm now leading a new startup [Community Musician] through its early days. At 60, I'm the oldest member of the executive team, but the others aren't far behind," said Arey. "Staying mentally young, coping with stress and having the vitality necessary to drive the business forward is a strategic imperative to make Community Musician a great company that is helping hundreds of thousands of musicians all over the world."